The Human Awakening (Manavodaya) Mission is engaging youth as facilitators of change for awareness and action among deprived communities and in educational institutions. 
This is a movement for promoting conscious living, enabling and empowerment of communities towards sustainable development goals. 
 Capacity Building is key to successful intervention as it helps in gaining a new perspective in life and work. 
We plan to train and support several thousand youth facilitators during the next few years. 
We would like your help!
You can help provide a useful service to this cause through:
Mini contributions of Euro 10 to 100 which shall meet the cost of two day training of 1 to 10 persons. These are useful for youth in colleges seeking to understand and follow a new career track in social change. 
Midi contributions of Euro 500 to 5000 that could assist a group of rural youth to attend an intensive residential five day program for rejuvenation of self help groups, cooperatives and farmer companies.
Maxi contributions of Euro 10,000 and more to provide both training and financial support to youth for sustained work in a rural set up towards meeting Sustainable Development Goals.
We will be able to celebrate achievements by sharing events and photographs.
Please get in touch! 
For a conversation about these services please email Varun Vidyarthi 
To find out more about Manavodaya visit: https://www.manavodaya.org
---

The Mini Service
Youth, both educated and otherwise, appear to be confused about priorities in life.
Manavodaya has been organising short courses for youth on the theme of Conscious Living with gratifying results. The topics include life purpose, self control, conscious relationships, buying behaviour and the like. 
A mini service equivalent to Euro 15 enables a youth to attend such a course with lovely outcomes. Selected youth explore the subject further and sometimes choose to become a mentor for others. As the themes are universal, and also touch upon burning topics like climate change, we feel the need to expand further. The mini service donations would be a big help to spread it to more youth who are unable to pay the registration fees.
We offer certificates to those who complete it. This helps in obtaining good participation which is also ensured by the involvement of a mentor, like a faculty member from a college, in their selection. We hope to connect to several thousand youth in multiple countries for the purpose.
In another intervention, we are hoping to attract children who have never attended school, and do not aspire to do so, to attend life skill classes and gradually become interested in going to a skills development school. A mini service of Euro 15 would enable one such kid to attend a life skill sessions for a month. We are working on the content to make it a model for wider application.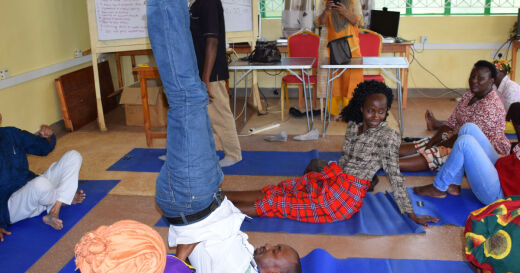 ---

The Midi Service
Enabling and empowerment of deprived populations does not occur by the process of conventional giving, but is best facilitated through collective awareness and action in groups. Such groups could be in the form of self help groups , cooperatives or farmer companies. It is well established that this strengthens people's ability to tackle poverty and injustice.
Manavodaya has been training and guiding local educated youth as facilitators of change in rural India and other countries for several years. The program has entered a new phase where the youth are trained to facilitate sustainable development goals in communities through a mix of education and field work at community level. 
A Midi contribution of Euro 500 to 5000 would enable 1 to 10 rural youth to work as facilitators for a self help group or a farmer company improving the livelihood status of its members that may be in the range of 50 to 500 families. We plan to give certificates and diplomas to successful youth enabling them to take up facilitation as a career.
Such training and guidance is in much demand both within India and other countries and the midi support service would go a long way in establishing people based alternatives in the achievement of sustainable development goals. The donors could participate in webinar presentations by participants describing their work experiences.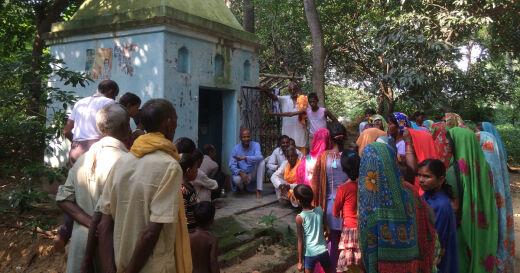 ---

The Maxi Service
This is an extension of the Midi service, and provides financial support to selected youth participating in the midi service to have their own start up enterprise based on financial support and guidance from Manavodaya for an extended period of time like 2 to 3 years.
This would be in the form of mentored Fellowship awarded to the selected candidates. A support of Euro 10,000 would enable training, mentorship and support to a candidate for upto 2 years, enough to give a push to the newly created start up.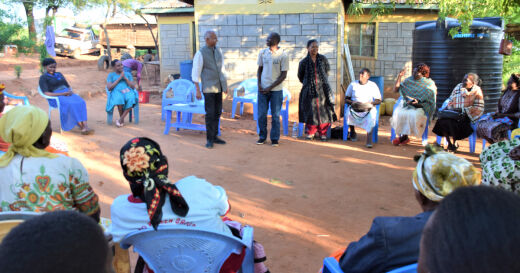 ---

Super Maxi Service
A super maxi service of Euro 100,000 and more would enable Manavodaya to establish itself as an institution of global eminence with professional faculty members engaged in research, training, mentoring and support to facilitators of change on a continuing basis.