From Push to Pull Economics
The reason that systems like individual budgets can be efficient and effective is not because of market economics - rather it is because money is no longer being spent by the wrong people on the wrong things. Instead of pushing resources into services it is better to let people pull the resources (including money) together to create more value.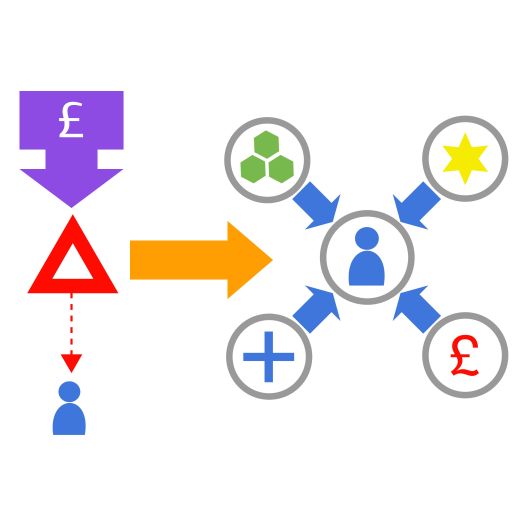 ---
The publisher is The Centre for Welfare Reform.
Graphic on From Push to Pull Economics © Simon Duffy 2011.
All Rights Reserved. No part of this paper may be reproduced in any form without permission from the publisher except for the quotation of brief passages in reviews.
local government, tax and benefits, Graphic