Author: Saba Salman
Saba Salman is a social affairs journalist who writes regularly for The Guardian.
Made Possible
Ask my youngest sister to describe herself, and 'learning disabled' is the last definition she'd use.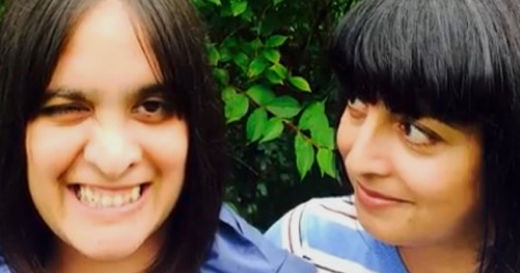 Raana, who has fragile X syndrome, is aware that she needs a little more help to do certain things. But she also knows there's more to her than the label that means she can get that support. To name just a few things: Raana bakes, she likes doing art, she enjoys Zumba classes and loves a good party.
Society makes negative assumptions about learning disabled people, and this is what led me to create Made Possible - a book of essays on success by talented people with learning disabilities. This stereotype-shattering book is influenced not only by my sister, but by the articles I've written over the last few years.
There are around 1.5m learning disabled people in the UK and they are either pitied or patronised. And if learning disability issues are covered in the media, it's usually because of a new care failure has been exposed. People like my sister face huge inequalities in everything from healthcare to housing, education and employment. They die earlier than they should because they don't receive the same quality of care as everyone else. And austerity and welfare reform further compound this imbalance.
But Made Possible will argue for an alternative approach to treating and supporting people, and it will outline the benefits - to everyone - of that alternative approach. The book will showcase essays on the subject of achievement from a diverse range of dynamic, creative and successful people, people who just happen to have learning disabilities.
The book, which I'm working on with the crowdfunding publisher Unbound is now available to pre-order. It was funded in just six weeks and the swift pace with which the campaign hit its target reflects the need for a publication of this kind. Made Possible has some fantastic support from its patrons – all of whom will have their name printed in every edition of the book.
Having worked with Made Possible's contributors over the last year, I've just submitted the manuscript to the publisher. I know that the stories in this book are honest, powerful, amusing and engaging. What's more, they are stories that demand a person with a learning disability is regarded as exactly that – a person first.
---
The publisher is the Centre for Welfare Reform.
Challenging Learning Disability Stereotypes © Saba Salman 2018.
All Rights Reserved. No part of this paper may be reproduced in any form without permission from the publisher except for the quotation of brief passages in reviews.