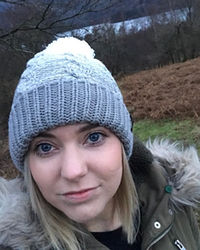 Steph is an analyst and researcher with experience working in the public sector and with voluntary and community groups. With a degree in Psychology, she brings a person-centred approach to her work.
Steph's passion centres around understanding people, their attitudes and behaviour to facilitate change. She has experience of bringing groups together to understand their common goal and work together on achieving outcomes for the people they work with.
She has experience of creating and facilitating systems thinking workshops, using research and intelligence to facilitate change and creating and running a refugee resettlement programme. Steph is a strong believer in choice and opportunity for all and challenging the status quo.
Steph currently lives in Greater Manchester and enjoys all the outdoor pursuits living in the North West of England brings, particularly if there's a challenge involved. She enjoys live music, sport, exercise and learning (pretty much) anything new.